Yes I know I know
I missed a blog post!
We got called to collect out dog, Hamish, before he had completed this weeks Radiotherapy Treatment for his cancer, as he has developed a serious corneal abrasion, with a serious concern that the eye could perforate (see I needed to leave it late in the day, otherwise you would have brought you lunch up!!)
We have had to get him to our local vets to assess, and his radiotherapy has been put on hold for a week or more, as we wait for the eye to heal. So I am back doing treatments 8 times a day with the different medication and eye drops. But I do not resent a moment of it, as he is my baby and we love him very much!
Anyhow, all of that aside,
I wanted to share with you all this weeks amazing Deals from Stampin Up this week.
Check out the amazing products below
and click on the product icons or the banner to go and view the items in my online store, where you can place your orders 24/7
So now you have something to do in those hours when you cannot sleep and just MUST go internet shopping!!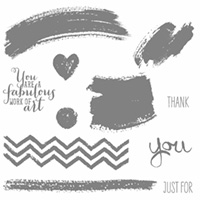 Why not JOIN my Pinterest Community Board?
Where you will be able to post your own Stampin Up! Makes?
To Join, simply follow my Community Pinterest Board
(see the left hand side bar on this blog)
And I will sent you an invitation to start pinning
If you have any questions on techniques, orders, products,
Joining my Team as an Independent Stampin Up! Demonstrator